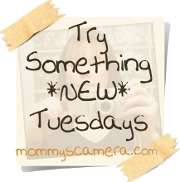 Welcome to Try Something New Tuesday, a place for you to step out of your photography comfort zone and try something new! Use a different mode on your camera, a photo editing technique you've always wanted to try, a new texture you found, or even something as simple as using a different angle while shooting. Anything goes, as long as it's something new you've done this week. "Failures" are welcome! After all, we're trying something new!
Since I finally figured out
how to install Python Plug-ins in Gimp
I've been searching for cool plug-ins that I can play with. I found once called
Photochrom
that looked pretty cool so I played around with it last night. Here's what I got:
This is the original photo. I found this old bathtub just sitting outside like that kinda interesting but the photo I took doesn't do it any justice as to how interesting it actually was.
This is the default Photochrom setting. I liked it but the orange is a little too orange on the bottom.
Ok, so I should have written down my settings. I'm pretty sure I played with both orange and blue shades in this one. I don't think I added the retro look but I can't remember.
This one is my favorite. I think I played with just shades of blue for this one and I think I added the B/W dodging option. Can't remember if I did retro too or not.
There you have it! My attempt at the Photochrom Plug-in for Gimp. I think this week was a success!
What are you waiting for? Grab your camera or photo editing software, try something new, and link up! MckLinky closes on Thursday at midnight.
---
| | |
| --- | --- |
| | This linky list is now closed. |